Witch in Training (Mauverine #2)
Mauverine Series.
Susanna Isern
/
Laura Proietti
Not everyone can be A WITCH. Neither A WITCH IN TRAINING.
You surely know that most witches live in gloomy cabins hidden deep in the woods and swamps, hide between giant trees, gather plants and mushrooms in secret spots and create potions in the solitude of moonless nights. And, guess what—I wanted to be like them.
In this second volume, Mauverine will follow the first steps as a witch in training. She puts into practice her own spells in order to earn the trust of the town's neighbors and demonstrate what she has learned… but not everything turns out as she wishes. Some spells go wrong, others have unexpected results… Mauverine definitely turns her neighbors' lives upside down!
Grant & sample translation available
Many more adventures to come… | 3RD TITLE AVAILABLE IN EARLY 2023
First title in the series: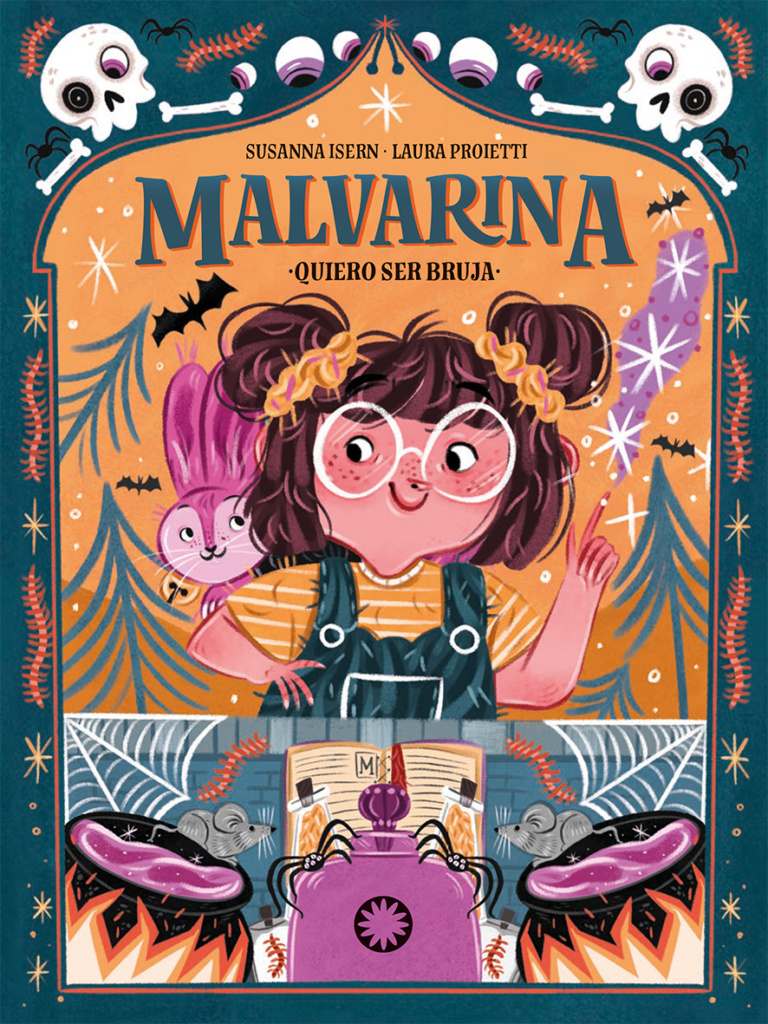 SELLING POINTS
A riveting and comforting page-turner with an unexpected twist.
A fully illustrated novel ideal for early readers between 7-8 years old with adorable illustrations.
Second title of an exciting series by the bestselling author Susanna Isern (1,000,000 copies of her books sold worldwide).
A tender and funny way to talk about originality and authenticity.
Internationally published writer: her work has been published in more than 18 languages.
| | |
| --- | --- |
| Title | Witch in Training (Mauverine #2) |
| Author | Susanna Isern |
| Illustrator | Laura Proietti |
| ISBN (Original Version) | 978-84-19401-05-2 |
| Size and Format | Paperback – 15x20 cm |
| Pages | 120 |
| Age Range | 7+ |
| Rights sold | Bulgarian, Galician, German, Italian and Russian. |
Susanna Isern is a prolific children's books author and a psychologist. She has published over 100 books and has sold over 1,000,000 copies worldwide. Her work has been translated into more than 30 languages. She has received 5 international prizes. She is currently a professor of the at the European University of the Atlantic.
Laura Proietti is a promising Italian illustrator. She studied Illustration and Animation in Palermo (Sicily) and since then, she has illustrated many books. She has mainly illustrated classic fables and natural elements.