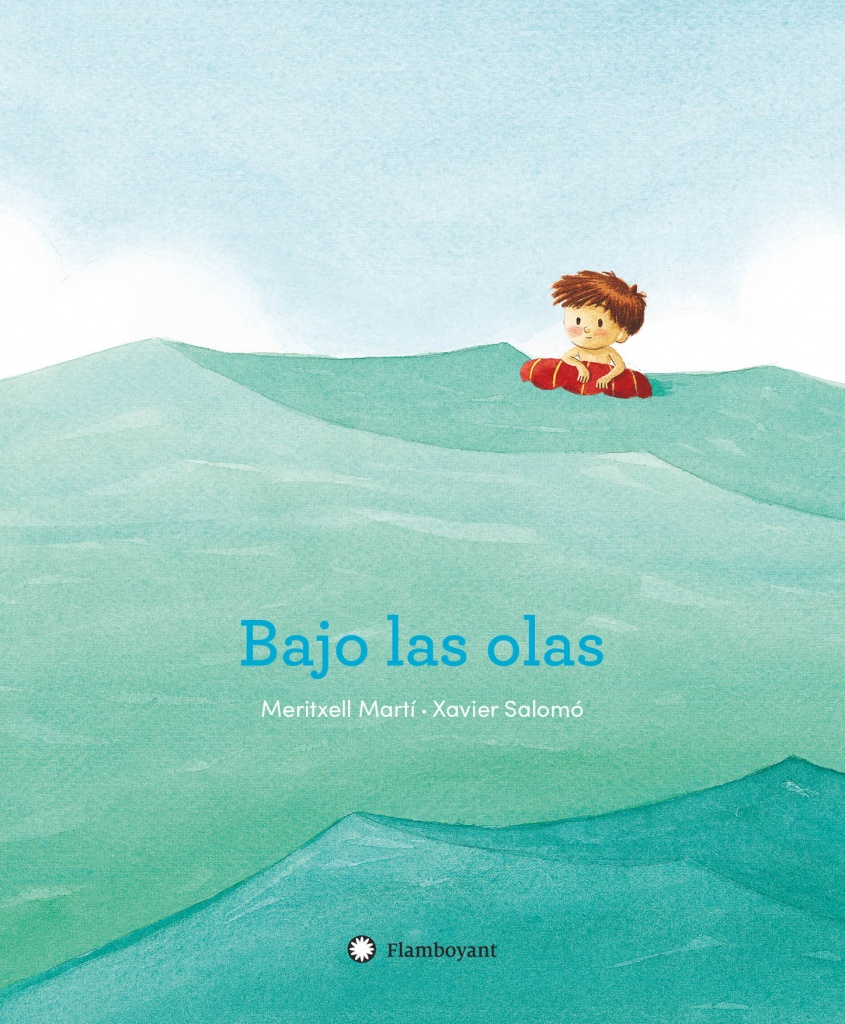 Prizes and awards
Prix des libraires du Québec - Winner Hors Québec 0-5
New York Public Library - Best Books of 2019
Cuatrogatos Foundation 2019 Selection
Outstanding Books for Young People with Disabilities 2019 IBBY Selection
Books in Catalan 2019 IBBY Selection
Under the Waves
Meritxell Martí / Xavier Salomó
Multiple layers of meaning in an apparently simple story full of love.
An apparently simple encounter at sea reveals the inner conflict of the two main characters: shame, fear, rejection… There is only one thing to do: diving to the depths of the ocean, seeking hidden treasures, and looking attentively with eyes wide open. Just like that we may discover what we are capable of, how wonderful life is and what really matters.
Grant & sample translation available.
SELLING POINTS
National and international bestselling creative tandem.
A brilliant consideration on ability, autonomy, and specially self-esteem.
All ingredients to become a contemporary classic: heartening, magical, intriguing, thoughtful.
Beautiful and inspiring watercolour illustrations.
| | |
| --- | --- |
| Title | Under the Waves |
| Author | Meritxell Martí / Xavier Salomó |
| Illustrator | Meritxell Martí / Xavier Salomó |
| ISBN (Original Version) | 978-84-17749-06-4 |
| Size and Format | 24 x 29,1 cm (portrait) - Hard Cover |
| Pages | 76 |
| Age Range | 5+ |
| Rights sold | Simplified Chinese, French, German and Korean. |
Meritxell Martí holds a Bachelor of Arts degree in Humanities and a Graduate degree in Classical and Contemporary Music. She has been teaching Art, Cinema and Literature for 10 years. She obtained her PhD Cum Laude on Art on the Internet. She currently is studying Master Remind degree.
Xavier Salomó holds a Degree in Arts and Design, where he received the Extraordinary Award for his dissertation on the category of engraving. He received the Junceda Award in two occasions by the Professional Illustrators Association of Catalonia.